Compare Primary Care Doctors' Offices
Finding the right doctor in Massachusetts is easy. Use this website to compare primary care doctors' offices based on how well they care for their patients.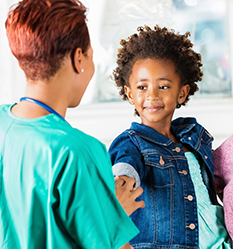 MHQP Publishes Clinical Quality Measures with Consumer Reports
In an effort to better reach consumers with reliable performance information, MHQP partnered with Robert Wood John Foundation (RWJF) and seven other communities to publish three clinical quality measures in Consumer Reports. The measures focus on how well over 300 local primary care doctors' offices provide evidence-based care for cervical and colon cancer screenings, and monitor medications which may be used for heart disease. [read more]
Thoughts about quality care…
"The doctor is the medical expert, but you're the expert about you and your child. When doctors, patients, and parents work together, it can result in the best health care for all."
-Lester Hartman, M.D., Quality Improvement Director at Westwood-Mansfield Pediatric Associates

Follow @hccompass
Follow @hccompass